When purified water is a critical part of your business's process, product, or research, it is helpful to find a great outside partner to aid and support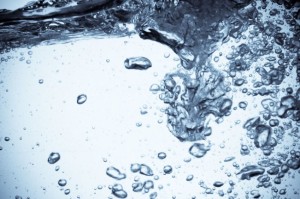 your purified water system(s). And when your water quality isn't meeting the required standards, it's necessary to ensure that your purified water partner has the right support needed for you to overcome these challenges.
To go from where you are to where you want to be, it's a good idea to assess your organization's water systems and circumstances. Doing so gives you everything you need to have a productive, free assessment from the team at Neu-Ion.
Consider the following factors as you're preparing to schedule your on-site assessment to bring your water quality up to standard.
Work quality
It's best to partner with an expert in high-purity water systems, services and solutions. Your business demands consistent and reliable pure water for its daily operations. And it's always best when this expert partner is a local service provider!
Water quality
Having the right infrastructure is essential. Yet it's also critical that this infrastructure function at a high level around the clock. It should take steps such as removing Ionic content from the incoming water supply, taking out bacteria, providing filtration and softening your water. You know your operations inside and out. Finding a system to achieve all of your many objectives ensures smooth operations for the long term.
Turnkey approach
Time is money, and that means you need a water system with a turnkey approach to installing and furnishing your purified water system. At Neu-Ion, we follow this model precisely. We also include maintenance to ensure your system is completely optimized for success.
Honest and transparent pricing
When water is at the heart of your business, it's important to understand exactly what you'll pay and why. Seek out a transparent pricing model, and work with a partner that operates with integrity. Avoid gimmicks or expensive equipment you don't actually need. Our team at Neu-Ion is committed to walking you through exactly what you need, how much you'll pay and the benefits you'll get from each component within your water system.
Stress-free customer care
Whether your business is having a great day or a challenging one, Neu-Ion is here to help. We recognize that as a leader in your organization, you're juggling multiple responsibilities. Our goal is to meet your water quality needs while ensuring we provide top-notch support, when and where you need it.
Technical expertise
When it comes to installing and maintaining a water system you can depend on, you need the right technical experts working on your behalf. Neu-Ion brings full-circle experience designing, building and maintaining high-purity water systems to keep your business operating at full capacity.
Wherever you are at in the decision-making process, we invite you to sign up for a free 30-minute site check. To get started, simply visit our website and click the "Schedule Now" button. We're glad to help you do high-purity water the right way.